Bipolar Disorder services offered in New Berlin, WI
Bipolar disorder is one of the most challenging mental health conditions, but with early and consistent treatment you can achieve a thriving life. Aruna Tummala, MD, at the Trinergy Center for Integrative Psychiatry specializes in treating bipolar disorder with a holistic and natural approach. Dr. Aruna combines Western, functional, and traditional Ayurvedic medicine to provide personalized care that treats bipolar disorder and its co-occurring conditions. To schedule an in-person or telepsychiatry appointment, call the office in New Berlin, Wisconsin, or book online today.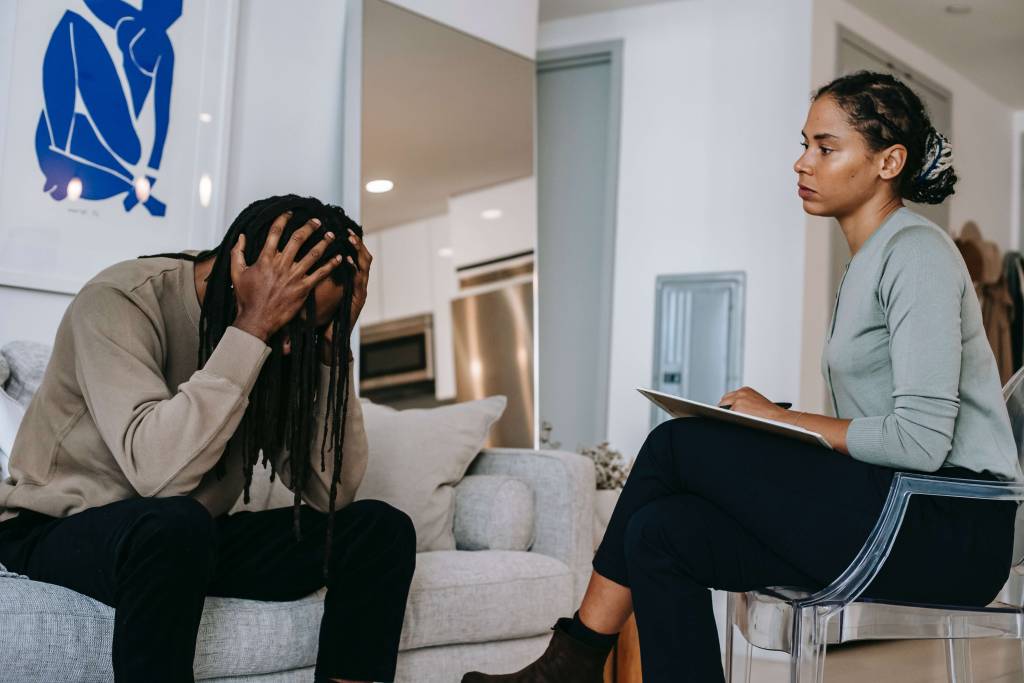 What is bipolar disorder?
Bipolar disorder causes mood swings between high-energy mania and low-energy depression. Though everyone with this condition experiences mood changes, the severity and frequency of the swings depend on the type of bipolar disorder.
Bipolar I disorder
Bipolar I disorder causes severe mania and major depression. The manic highs often require hospitalization to help stabilize your mood.
Bipolar II disorder
This type causes episodes of hypomania and major depression. Hypomania is less severe than full-blown mania, but they share the same symptoms.
Cyclothymic disorder
Cyclothymic disorder causes less severe symptoms than hypomania and major depression. However, you have frequent and rapidly changing mood swings.
What symptoms does bipolar disorder cause?
During a manic episode, you may:
Have excessive energy
Need little sleep
Talk rapidly
Experience racing thoughts
Have an overblown sense of self-importance
Engage in risky behaviors (drinking while driving or overspending)
You can also have delusions and hallucinations during a manic episode.
During bipolar depression, you may:
Lose interest in the activities you enjoy
Withdraw from friends and family
Sleep more or less than usual
Eat more or less than usual
Have a hard time making decisions
Feel anxious
Think about suicide
Depression may also cause headaches, nausea, muscle aches, and other physical symptoms.
How is bipolar disorder diagnosed?
In addition to a psychological assessment, Dr. Aruna performs a root cause evaluation. Her evaluation includes a thorough physical exam, as well as an assessment of the gut-brain axis, the gut microbiome, genetics, and hormonal and immune system imbalances.
This integrative approach takes on special importance in bipolar disorder. Studies suggest that people with bipolar disorder have a weak immune system and high levels of inflammation. As a result, they often develop co-occurring medical conditions such as high blood pressure, migraines, hypothyroidism, and Type 2 diabetes.
As a functional medicine practitioner, Dr. Aruna uncovers every aspect of your health and lifestyle that may contribute to bipolar disorder and its associated diseases. Then she creates a tailored plan that treats the whole person.
How is bipolar disorder treated?
Treatment for bipolar disorder typically relies on psychotherapy together with mood-stabilizing medications. Though Dr. Aruna prescribes psychiatric medications when needed, she prefers to use natural therapies that stabilize your mental health and target underlying health concerns.
In addition to psychotherapy and medications, your treatment may include any of the following:
Nutritional supplements
Ayurvedic herbal medicine
Ayurvedic therapies
Detoxification techniques
Relaxation therapy
Exercise recommendations
Therapeutic massage
Insomnia treatments
Hyperbaric oxygen therapy (HBOT)
Alpha-Stim® cranial electrotherapy stimulation
To learn more about an integrative approach to bipolar disorder, call Trinergy Center for Integrative Psychiatry or book an appointment online today.