About Us
Who Are WE?
At Trinergy Center for Integrative Psychiatry, we help people recover from chronic mental and physical conditions using functional medicine and Ayurvedic medicine. We focus on restoring your mind-body balance. At her office in New Berlin, Wisconsin, Aruna Tummala, MD, welcomes patients from age four through adulthood and beyond. Patients can conveniently choose in-person or telepsychiatry appointments.
Dr. Aruna holds board certification in adult and geriatric psychiatry, as well as in integrative and holistic medicine. As a specialist in integrative psychiatry, she opened the first (and currently only) clinic in the midwest to offer holistic, root-cause psychiatry.
Mental health disorders often arise from inflammation and other imbalances in the body. Dr. Aruna performs psychiatric assessments together with root-cause evaluations that involves evaluating the health of the gut, immune system, hormonal system, genetics, etc to name a few. From this thorough evaluation, a comprehensive treatment plan will be created to help you achieve health, wellness and vitality! Heal the body to heal the mind is our foundational philosophy.
Dr Aruna also uses comprehensive lab testing that covers gut and immune system health, genetics, and hormone imbalances. Her care plans can include Western, functional, and Ayurvedic medicine, customizing each person's treatment to heal their mind and body. Trinergy offers personalized medicine and not cookie-cutter medicine. 
Trinergy Center for Integrative Psychiatry cares for the full scope of mental and pysical health disorders, including anxiety, depression, autism, bipolar disorder, hashimoto's and thyroid diseases, migraines, autoimmune diseases, infertility, long haul covid and many more. We also create executive and corporate mental health programs based on the needs of the company's employees.
Staying true to holistic medicine, Dr. Aruna provides a range of treatments. Patients may receive psychotherapy, nutritional counseling and supplements, lifestyle recommendations, Ayurvedic herbal medicine and body therapies such as Ayurvedic massage, detoxification programs , or hyperbaric oxygen therapy (HBOT), to name a few.
Patients describe their whole-person care at Trinergy Center for Integrative Psychiatry as transformational. Dr. Aruna and her staff inspire hope for recovery in people who have struggled with chroic mental and physical health challenges. To learn more about treatment options, call the office or book a consultation online today. 
Our Staff
Meet Our Experts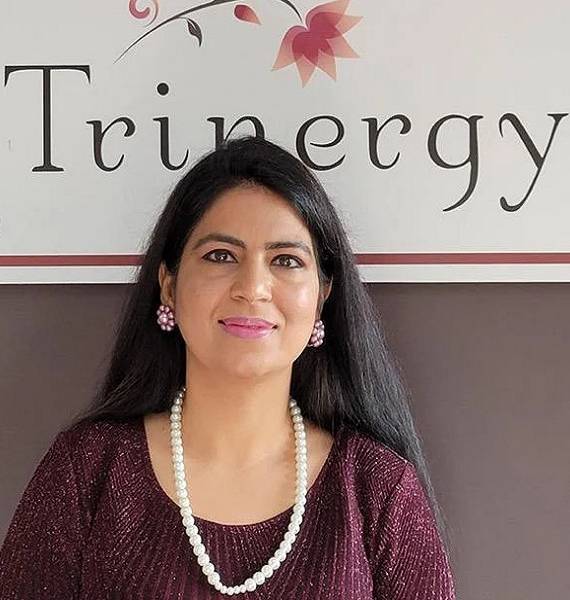 Physician Trained In Ayurvedic Medicine (National Ayurvedic Medical Association)
Contact Us
We Offer Healthy

Solutions
Contact Us
We Offer Healthy Solutions