Mint chutney is a refreshing dip used as a condiment in Indian cuisines. It is a perfect accompaniment for any savory snack.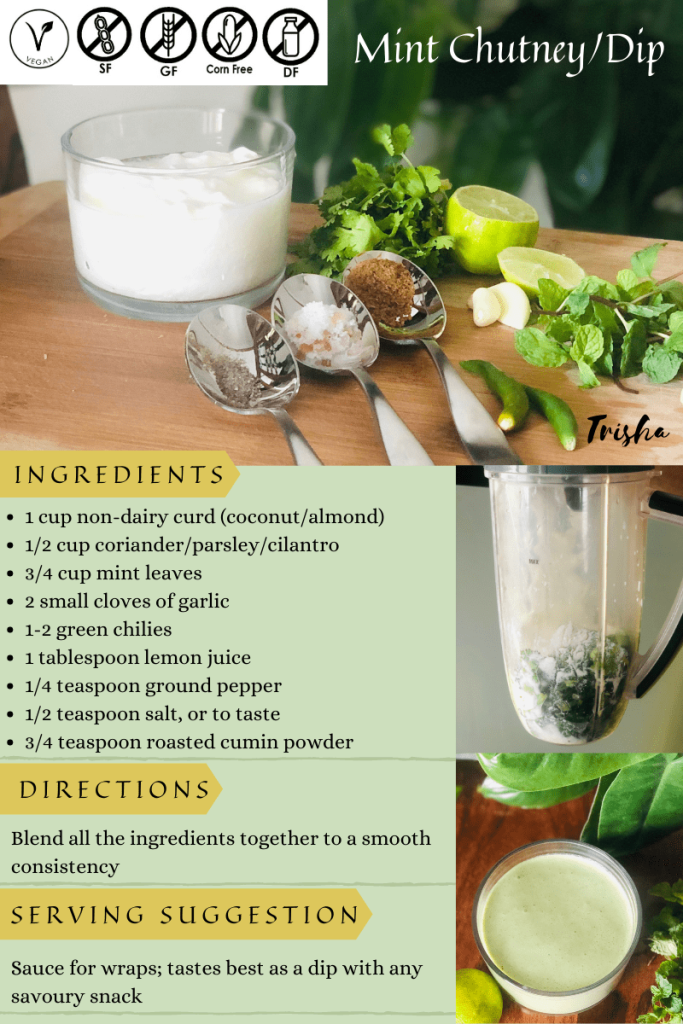 INGREDIENTS: Chicken Fillings
1/2 cup coriander/parsley/cilantro
3/4 cup mint leaves
2 small cloves of garlic
1-2 green chilies
1 tablespoon lemon juice
1/4 teaspoon ground pepper
1/2 teaspoon salt, or to taste
3/4 teaspoon roasted cumin powder
Blend all the ingredients together to a smooth consistency
Use this sauce for wraps; tastes best as a dip with any savory snack. It's also goes great with my Shammi Kebab.